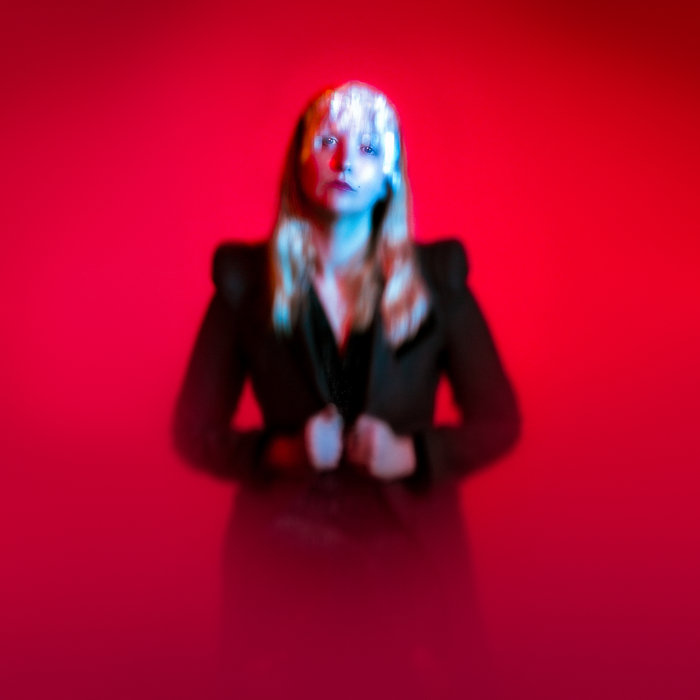 If Adenine aka Ailie Robertson's new trance-like solo harp + electronics album reflects the surreal mood of Anno Covid 2020, then so, in a very different way, does Rachel Newton's new outing. With vocals recorded in Rachel's bedroom wardrobe (she mentions this very fact on the album's Bandcamp page) and the musicians playing their parts each in their homes and studios, the way To The Awe was constructed makes it a lockdown album to the max.
And listening to it over and over, I began to wonder if these horrid times didn't trigger some extra creativity in some people. I thought of this because To The Awe truly lives up to its awesome title and is easily, in my ears at least, more dynamic and visionary than its immediate predecessor, West. It was a fine album as such but this one's got more… edge, perhaps, and a sense of going into some new places. Just look at that cover art, it tells you something.
What I particularly love about this album is the variety. We are decidedly in the land of contemporary and alternative folk here. The Early Morning opens the game with a noisy vibe and groove reminiscent of Suzanne Vega's fab album 99.9F, follows it with the stunningly powerful We Will Listen (my favorite track here) before turning to the Gaelic stomp of Chadail Mi A-raoir air an Airigh and then on to the gentle harp/fiddle impro piece I Will Go where the Newton-MacColl axis works its magic. And so on – To The Awe is a Forrest Gump box of chocolates, just the way I like it.
I also much like the "colors" of the album. The soundscape is both rich and nicely not-overdone; there's a DIY sense to the recording, even if much digital tech must have been used to make this happen. There are many brilliant musicians to back up Rachel's electroharp and vocals so this is not programs and sequencers stuff (there are digital sounds in the mix but they don't dominate). You have Lauren MacColl, of course, and you have the great drumming of Mattie Foulds and the brass sounds from Mike Owers to bring roundness to many tracks. It's actually quite incredible that this was not done in a studio the usual way because it has that band feeling to the music.
And, of course, one needs to mention the lyrics: they are all poems and ballads written by women and almost all are about women, too. Some texts are modern, most are old, some very old. All this extraordinary female power is concentrated in these songs and let loose on the world by Rachel Newton. It's quite special and, in my books, will stand as a reminder that these weird times and unusual circumstances can sometimes have surprisingly positive consequences.

*****
To The Awe is available in both CD and download formats on Rachel Newton's Bandcamp site: https://rachelnewton.bandcamp.com/album/to-the-awe. Go get yours.